MY 60K FOLLOWERS NATURAL HAIR JOURNEY!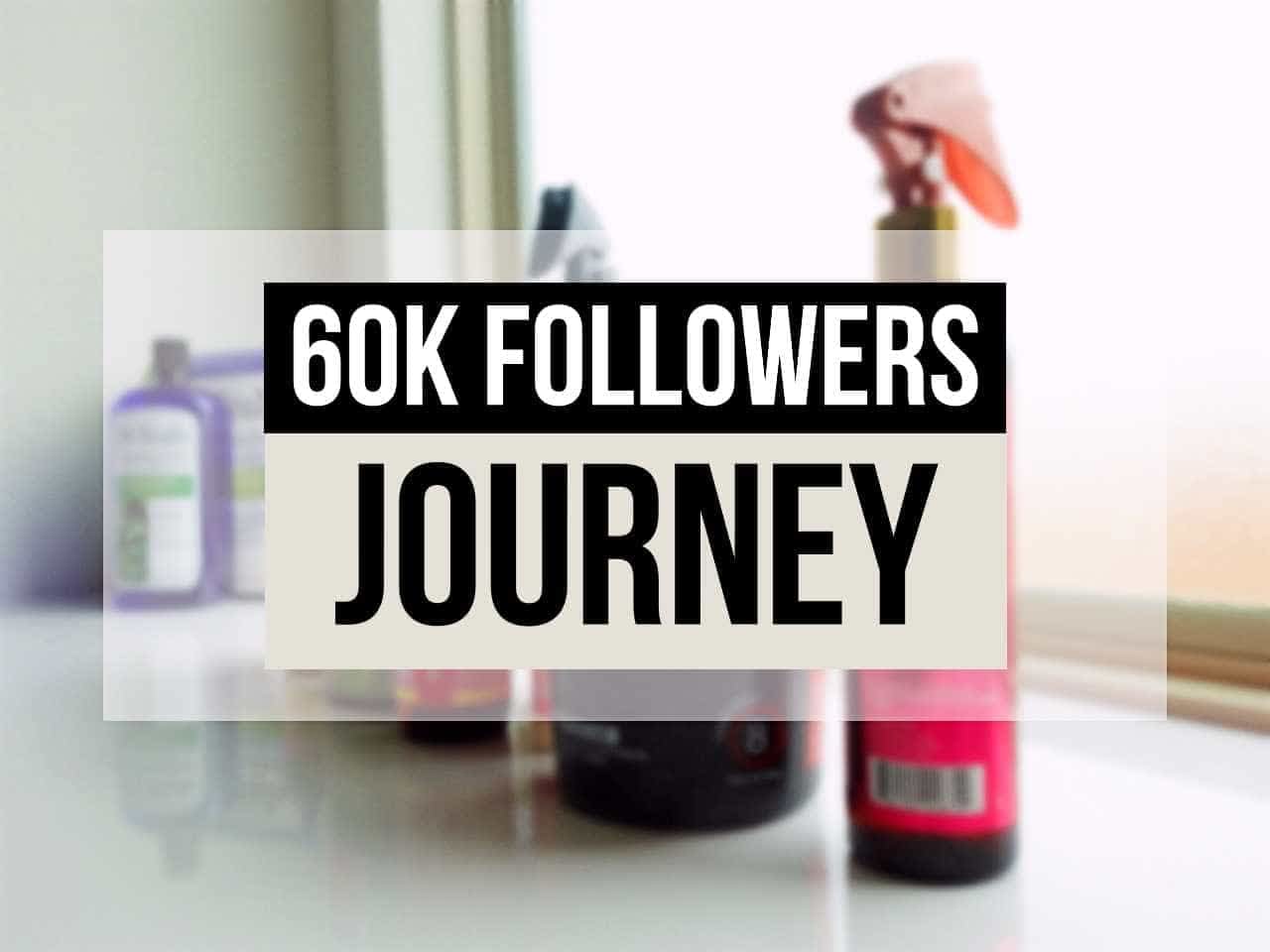 Hey You!
Thank you for checking this article out. I've finally decided to share my natural hair journey with you and how I made over $40,000 of sales in a few months with my natural hair journey business. I hope that this can inspire you to start your natural hair journey!
A few years ago, I needed to find myself. I realized that it was time to make a big change in my life, and I went Natural! My natural hair journey started in 2013. I watched thousands of youtube videos on natural hair but never went full natural because there were not enough before and after results! I knew that hair was a passion for me and that one day I will have to start a natural hair journey.
I decided to start a Facebook blog on Natural Hair. Since I speak different languages, I created blogs in different languages as well.
Next thing you, I grew 60K of followers on my natural hair blogs! You know why? Well, it is because I was sharing my true passion with others!
My number of followers exploded again, and I decided to make the BIG CHOP! Now let me tell you! It was not as easy as what you see on youtube! It actually took me about 2 to 3 hours to cut and shave my hair!
My haircut reaction!
"OMG, WHAT DID I DO?" – Liline
Yup, I didn't think about the fact that short hair might NOT look good on me. What a mistake! If I had to do it one more time, I would not go for the big chop. I would only cut the relaxed ends!
Before I go further with my story, let me give you a little background about my hair. Growing up, I always had really long hair. Or should I say really long RELAXED hair? I've reached butt-length many times while I was in junior high and high school.
I used to relax my hair and used to love that relaxed hair feeling the week of the relaxer. After the first week, relaxed hair becomes dry and less and less manageable.
With time, basically after 18, I saw a change in my hair. It was getting harder to take care of it, and my hair was falling off and breaking like crazy. I tried everything, including bad and harmful colors in my hair. I also tried relaxing my hair myself. I also started going to a hairstylist, and she was doing such a fantastic job, but my hair became unhealthy and wasn't growing anymore.
"My hair used to be so long, but it wasn't growing anymore!" – Liline
I went from relaxed BUTT-length hair to shoulder length in a few months. After this, it was all downhill. I also had a minor hair accident (I'm so ashamed, and I'd rather not talk about this one, haha). After this, my hair did not growl longer than shoulder-length for years.
So, back to my natural hair journey story! I built blogs with more than 60K followers on different platforms! I then started my own company and had my first sale within 20 minutes! The day I opened my hair product website, we had more than 300 natural hair followers simultaneously on the website in less than an hour! It was amazing!
I made over 40K of sales in just a few months without spending any penny advertising!
At first, it was fun, but my when hair started to grow back, I cried a lot because it was challenging to manage. My 1 inch of hair was rough! But guess what? It looks like most people go through that phase during their natural hair journey. This phase made me stronger. I didn't give up this time.
Then out of the blue, my hair started to curl instead of just growing out.
This is it! The moment I have been waiting for!
I've been natural since then! I no longer relax my hair, but I do straighten my hair from time to time. I like to wear my hair curly, frizzy, and straight!
Why do I straighten my hair?
I straighten my hair at least once every two months because I love to change it up! The biggest reason is that I can't wait to see what length goal I've achieved! Seeing my hair grow is so amazing. I can't only do one hair check length a year.
Some may say that I'm not natural. Some others may say that I am. Knowing what I go through to keep my hair healthy, I still consider myself on my natural hair journey!
One more thing:
Make YOUR OWN NATURAL HAIR JOURNEY. Do not let others tell what your natural hair journey should be. Remember that you are doing it for yourself, and you are doing it your way!
Now it is essential to understand that everyone is different. Every lifestyle is different. You may have a lot of time to do your hair every day and do not need to straighten your hair. Or, maybe you are lazy in the morning and like to throw a wig on or straighten your hair once a month. That is totally fine!
Don't let anyone tell you how natural you should be! Just be you and keep a positive mind, skip over people who slow you down in your life. You will see that your hair will become unforgettable!
Liline.