HOW TO CREATE A LINKTREE ACCOUNT IN 5 EASY STEPS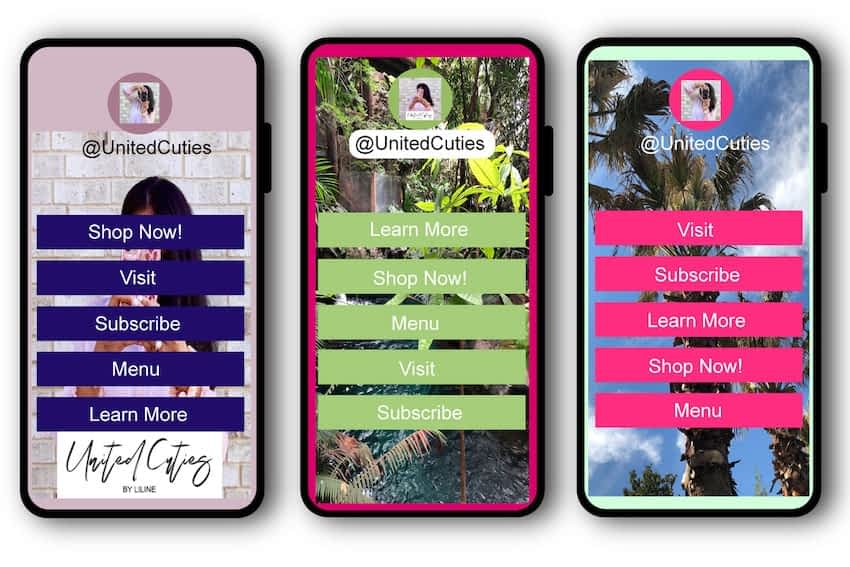 Building a Linktree account can make the difference between you and your competition. It's now way more challenging to build a business and increase performance without going above and beyond. As an entrepreneur, remember to always stay on top of your game and learn about new technologies daily! Building a Lintree will help you stand out and get ahead of your competition.
Are you looking for a step-by-step guide to create a Linktree account and add it to different social media platforms? If yes, keep on reading!
As an entrepreneur, you have to build a specific mindset. As we say in French, "Le Mindset d' Entrepreneur". You always have to be way more than one step ahead of all your competitors. With a Linktree, you will direct your competition to different website pages, newsletters, and landing pages. You'll be able to see more traffic and increase the performance of your business. 
A great thing about Linktree is that you can do a lot with a free version, and it is a great way to test out the platform!
READY SET LINK!
1. CREATE A LINKTREE ACCOUNT 
The account creation process only takes about 1 to 2 minutes. It is extremely user-friendly! Once you are on the Linktree home page, select "Get Started for Free". Follow the steps below:
Enter your

email

Enter a

username

⇒ This is going to be showing on your Linktree, so make sure that it

reflects your company

or company name.

You won't be able to change the username

unless you start over and create a new account. 

Enter your

password

Review and decide if you want to accept the

terms and conditions

Select

Sign up

with Email

You'll need to enter your

name
Great, you are all set!

2.VERIFY YOUR ACCOUNT 
You'll need to verify your account. If you don't verify it, no one will be able to see your Linktree. To verify your Linktree account, you'll go to your email and click on the "verify account" link.  
3. STEP BY STEP GUIDE TO CREATE LINKTREE LINKS
 This is the longest part of creating your Linktree, but it is also extremely user-friendly!
Select the "links" tab in the menu

Click on "Add New Link"
Type the link's title: What will be the most meaningful for your audience. What will retain the more audience?

Add a picture or icon by clicking on the following: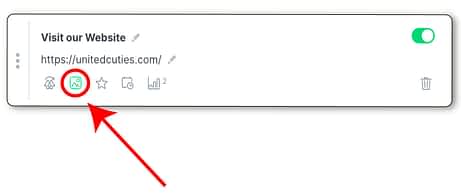 You are all set! You can now drag and drops your links to organize them!
4. OPTIMIZE YOUR LINKTREE APPEARANCE
This is the best and fun part of Linktree. It's time to customize your Linktree. 
5 things to think about:
It has to

match your company

Think of Linktree as an

extension of your website

It needs to

match your audience

It needs to

stand out

It needs to

reach your audience
What you need to do is to select the Linktree theme that you want. You will be able to preview the themes with your links. 
5. HOW TO ADD LINKTREE
This is super easy! When you finish setting up your Linktree, you will see the link that you can add to your platforms on the right-hand side of your screen. You will also get a pop-up letting you know what your Linktree link is. You have three options to add the Linktree link to your social media accounts:
Copy and paste

the Linktree link

Share the link

directly by clicking on "

Share

" from the Linktree option

Manually typing

your Linktree Link in your social media platforms

6. LINKTREE PRICES
Linktree is free, but you can also get the pro version! Let's go over the differences between the 2:
FREE VERSION OF LINKTREE:
The free version contains a lot of perks. It is a great way to try out Linktree. You have a lot of different themes to choose from, and you can upgrade whenever you want! 
If you are starting a business, you can definitely go with the free version and add as many links as you want. Can you imagine? A free version with unlimited links! How amazing is this? 
Another great free feature of the free version of Linktree is collecting your visitors' emails, payments, and much more! 
At last, the best part of the free Linktree version is that it includes ANALYTICS! Yup! You can check your Linktree analytics. Use this feature to rename your links, add new ones, or remove those not being clicked. 
PRO VERSION OF LINKTREE:
The recommended and enhanced version of Linktree is only $6 a month! This is a great price when you think of the value-added to your business! This version includes everything that is already in the free version. You'll have more themes, and you'll be able to customize your own theme as well. 
Another great thing is that you'll be able to optimize and schedule your links. You will also discover new analytics that will become essential to your business. 
One more thing to note, you may have a big company or need to manage different Lintree accounts, if so, you can follow up with them directly with Linktree for more information. 
Our recommendation: Try Linktree for free and if you love it, upgrade to the full version!
FINAL WORDS: 
Linktree is a great feature that you should definitely add to your business! 
Linktree can increase your visibility and increase your visitors as well. Because you can accept payment and much more through Linktree, it can really help you grow your company. It will also make your brand and company look more professional.
Remember that technology is so important in our lives today, so you need to stay ahead of the game. 
If you combine your Linktree with great landing pages, it can really make the difference between you and your competition.