INSANELY EASY ALOE VERA HAIR MASK RECIPES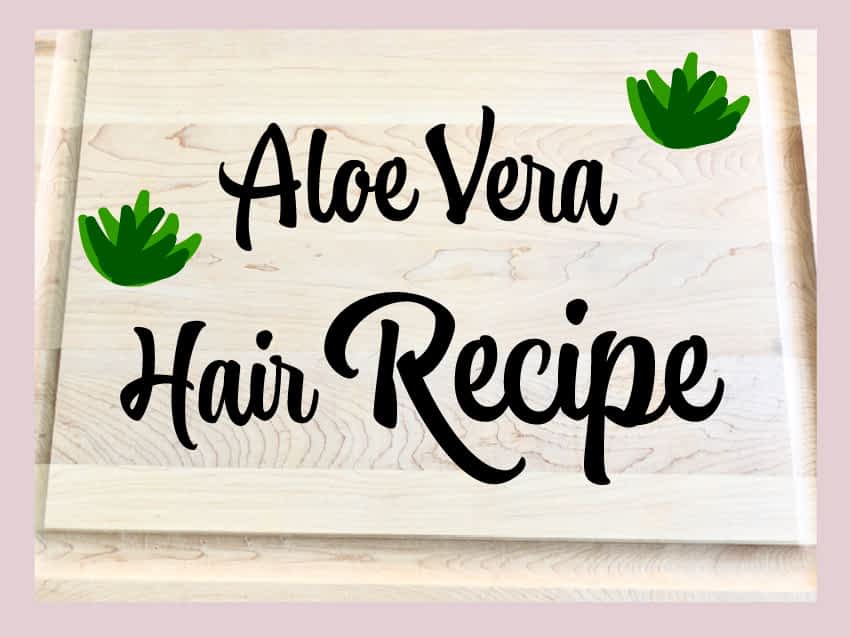 Aloe vera will be the game changer of your hair routine regimen! There are so many excellent benefits of aloe vera gel. We put together wonderful hair mask recipes with aloe vera that you will love. Try these aloe vera hair masks and appreciate the benefits! Your hair will love it!
If you are having issues with dry and highly damaged hair, continue reading!
Is your hair breaking all day long? Does your hair look extremely dry and damaged? Are you ashamed of letting your hair down, half down, or even in a ponytail? No worries! We'll help you out with these easy-to-do hair mask recipes!
If you want to try other amazing hair mask recipes, look around on our website unitedcuties.com, you will find what you need!
Ready for healthier hair and a healthier lifestyle with aloe vera? Let's go!
ALL HAIR TYPES WILL LOVE ALOE VERA!
Frequency of use: All you need is to use it once a month! You will see significant results after a few months. Since this is all new to you, do it gradually. Only once a month, and if your hair appreciates the aloe vera, you can try twice a month. The masks we are presenting to you are deep conditioning masks. 
Aloe Vera Goals: The mask will help you with the health of your hair. It will nourish your scalp and make your hair shine. You will get the bounce back to your hair, and of course, as we all know, aloe vera will help you manage hair loss. 
Fun Facts: Many girls cannot use coconut oil in their hair, and they are surprised by the fantastic results when they replace coconut oil in their hair regimen with aloe vera!
Hair types: Aloe vera welcomes all hair types to the table! Guess what, your hair type is no issue! If you have super thick or super thin hair, aloe vera will do a fantastic job in your hair! Just let it sit and appreciate the results.
ALOE VERA HAIR MASK RECIPE INGREDIENTS:
Pure Aloe Vera Gel: 5 tablespoons 
Fruits/Vegetables: 1 Avocado 
Honey: 1 tiny teaspoon
This mask is for natural hair recipe lovers!
OTHER HAIR MASK RECIPE: 
Pure Aloe Vera Gel: 5 tablespoons 
Your favorite hair mask: We recommend that for thickness, you add your favorite hair mask. Use a mask with no harmful chemicals. It is actually best to have an all-natural hair mask. 
Fruits/Vegetables: 1 avocado 
Honey: 1 tiny teaspoon
Application: You can apply this recipe to dry or wet hair. However, it will work better on clean and damp hair. 
TOOLS:
1 large bowl

1 teaspoon

1 tablespoon

You can use a mixer to have a smooth mask

1 large comb

A nice heat bonnet or hair mask wrap
HAIR PREPARATION:
Let's make this fast and easy!
This mask works better on wet hair. We recommend that you wash your hair with a shampoo that

doesn't contain any sulfates or other harmful chemicals

. 

Condition and detangle your hair. This step is essential because you want to get your hair ready, and you want your hair to be

fully detangled

to separate the hair correctly. 

At the end of your conditioning session, use warm water. This will help the mask

penetrate

the hair better!
 It looks like you are all set. Let's get to this!
APPLICATION OF ALOE VERA IN HAIR

: 
For the application, you will need to separate your hair into at least 6 different sections. If your hair is dense, you can do up to 12 parts! The more, the better!

If you use the natural version of the mask, you can apply the hair mask recipe directly to your scalp to start. Massage your scalp lightly and gently, then move down to the ends.

If you use the second version of the mask, you can start with the ends, then move up to the roots. 

We recommend being extremely gentle with your hair. Take your time and cover every hair strand with your aloe vera hair mask. 

Wrap your hair around your head and wear your bonnet! It's time to let the aloe vera do the work!
ALOE VERA HAIR BENEFITS:
Aloe vera gel contains so many vitamins and has so many health benefits that it is undeniable that it will make your hair healthier!
Aloe vera will help you with hair growth. You can add it to your hair growth regimen and see beautiful results. If you are experiencing issues with hair loss, you can add aloe vera to your GO TO list of ingredients as well. 
Now let's talk about the shine! This is just going to do the trick. The aloe vera gel will make your hair look so much shinier and healthier after a few uses! Its healing virtues will help repair your hair naturally. 
BONUS: If you are truly interested in the all-natural aspect of the hair mask recipe, you can buy aloe directly in the store. You can then cut it and extract the aloe vera gel from the plant. It might take you a little time, but you will be sure to have pure aloe vera gel!
ALOE VERA HAIR MASK INGREDIENT BENEFITS:
Aloe Vera: The gel will bring deep moisture to your hair. It will add elasticity to your hair which will reduce the amount of breakage. 
Avocado: The avocado will nourish your hair, which will help with breakage.
Honey: This will make your hair shine, and it will smooth the hair texture as well.
PRO TIPS: 
If this mask is the last thing, you will add to your hair routine, capture the moisture by

finishing your hair mask routine with cold water

. 
AS A CONCLUSION, the aloe vera gel can make a revolution in your hair regimen! You can add the aloe vera gel in many hair routines, and it will always feel good. 
You will start seeing results in your hair quickly. You don't have to be shy with the aloe vera. Go ahead and add another tablespoon of gel to the recipes!
On a more serious note, aloe vera can really help repair your hair. Many of us struggle with dehydrated hair, and we have difficulty finding the best ingredients for our hair. One great thing about Aloe vera is that it works on any hair type. Aloe vera will also protect your hair from everyday hair aggressions such as brushing, detangling, and the list goes on. 
If you are not using aloe vera in your routine, you should really rethink your hair routine.  
Aloe vera is so unique that you will not find any other ingredient with the same texture and properties. If you are struggling with hair loss, aloe vera can also do the trick. The benefits are infinite!