THE BEST OLIVE OIL HAIR MASKS YOU NEED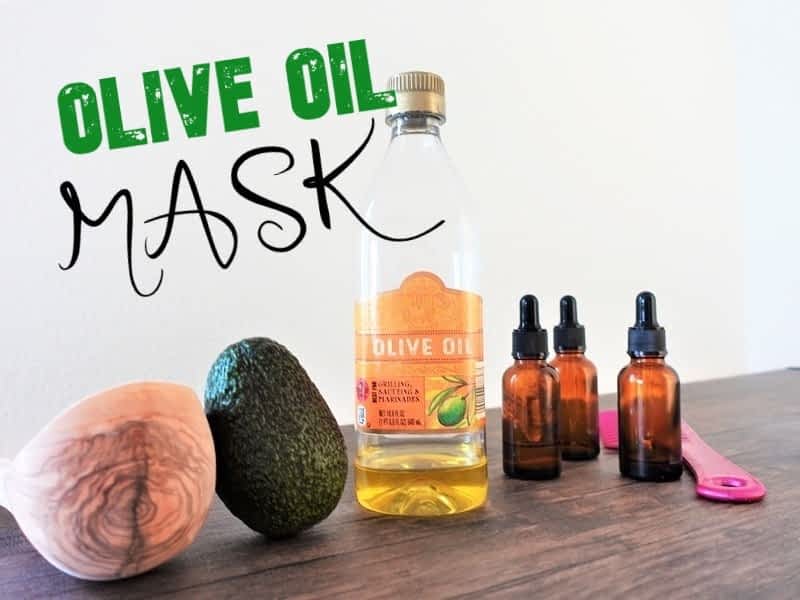 It's time for your nourishing hair mask. Seriously! Olive oil hair masks are unique, and the olive oil hair benefits are countless! You will see the beauty of olive oil once you try these masks! If you keep reading, you will find great olive oil hair recipes and secrets just for you!
Let's ask you a few questions. Do you spend too much money on hair products to make your hair healthier and shinier? STOP Here! No need to spend that much to have beautiful hair! In this article, you will find beautiful ways to use olive oil in your hair.
Olive oil is definitely a life-changing ingredient for your hair! If you want beautiful hair, you have to take proper care of it. We'll teach you how to nourish your hair using olive oil to make it healthier.
Do you need something ASAP that will make your hair shinier, thicker, and healthier? Olive oil is what you need!
Guess what? You will start seeing beautiful hair results after the first couple of uses!
Olive oil masks have so many benefits! We're excited to share some of the olive oil hair mask benefits with you! If you are interested, keep on reading.
Have fun making these hair mask recipes!
WONDERFUL FOR ALL HAIR TYPES!
Frequency of use: Once every two weeks for the first recipe, if you do the second recipe, only do it once a month.
Goal of hair mask recipe: These masks aim to repair, hydrate and bring the shine back to your hair.
Hair types: These hair mask recipes are suitable for all hair types! It does not matter what curl pattern you have or if you are type 1,2,3 or 4. This mask will do wonders for sure!
HAIR MASK RECIPE INGREDIENTS:
Olive oil (cold-pressed): 3 tablespoons of cold-pressed olive oil
Honey: 1 teaspoon
Fruits/Vegetables: 1 Avocado
Vitamin E oil: 1 teaspoon
This mask is for our strictly natural care lovers!
OTHER HAIR MASK RECIPE: (once a month)
Olive oil (cold-pressed): 4 tablespoons of olive oil
Your favorite mask: Use your favorite hair mask. We recommend that your mask does not contain any paraben, sulfates, or any other harmful chemicals.
Fruits/Vegetables: 1 banana
Vitamin E oil: 1 teaspoon
Application: Apply this olive mask on detangled and wet hair.
TOOLS:
Medium size bowl
One teaspoon
One tablespoon
Your favorite mixer
Wide-tooth comb
Your conditioning bonnet
PREPARATION:
You will need to wash and detangle your hair. When your hair is detangled and washed, it will be easier for the ingredients to penetrate the hair shaft.
Ensure that your hair is also wet and that you use warm water. The mask will penetrate better when you use warm water.
A clean scalp is also better. You want to nourish your scalp as much as possible, to grow healthy hair.
APPLICATION OF OLIVE OIL MASKS: 
It's time to separate your hair into different sections. If you have a lot of hair, we recommend that you do more than 4 sections.
Your hair needs to be completely detangled.
The mask works best on wet hair.
Hair needs to be freshly washed. When the dirt is removed from the hair, the mask will penetrate the hair better.
Apply the mask on the scalp first, then the hair.
Massage your scalp gently for 2 minutes.
Leave the mask on for between 10 to 45 minutes and enjoy.
Rinse with cold water.
BENEFITS OF THE OLIVE OIL HAIR MASK:
MOISTURIZER, MOISTURIZE, MOISTURIZE!!! This mask is literally what your hair needs ASAP! Olive oil is going to add so much shine to your hair. Your hair will feel healthier and softer.
Olive oil nourishes the hair so much that your hair will have more bounce, and it will look better as well.
BENEFITS OF THE INGREDIENTS:
Olive oil: It's one of the best hair moisturizers! Especially if you have extremely dry thick hair, you will resolve your dehydrated hair issues.
Avocado & Vitamin E Oil: The avocado will nourish the hair, and the combination of both avocado and the extra vitamin E will help repair damaged hair.
Banana: The banana is an excellent source of protein. This will help with the strength of your hair and growth!
Honey: This will help with the shine, and it will soften the hair.
Frequency: Twice a month (only once a month for the banana mask)
WHY SHOULD YOU USE OLIVE OIL IN YOUR HAIR?
Olive oil will bring elasticity, bounce, and shine back to your hair. If you want a change in your life, it's always good to start with your hair.
When you have a beautiful and good hair day, your confidence goes up. When your confidence goes up, you accomplish more. Hair care is as important as taking care of your body in mind.
PRO TIPS:
Don't go in the sun with the mask on because the honey can lighten the hair.
This is a great summer hair mask!
When you rinse the mask apply cold water to keep the moisture locked in!
Massaging the scalp helps with nerve stimulation.
If you use the mask with the banana (only do it once a month, as the banana contains proteins).
AS A CONCLUSION, olive oil is a fantastic ingredient to add to your hair mask recipes. There are incredible benefits of olive oil for your hair, and the best of these benefits is MOISTURE! If you need a wonderful hair moisturizer, the olive oil mask is what you need.