10 BEST BENEFITS OF YOGA AFTER A MONTH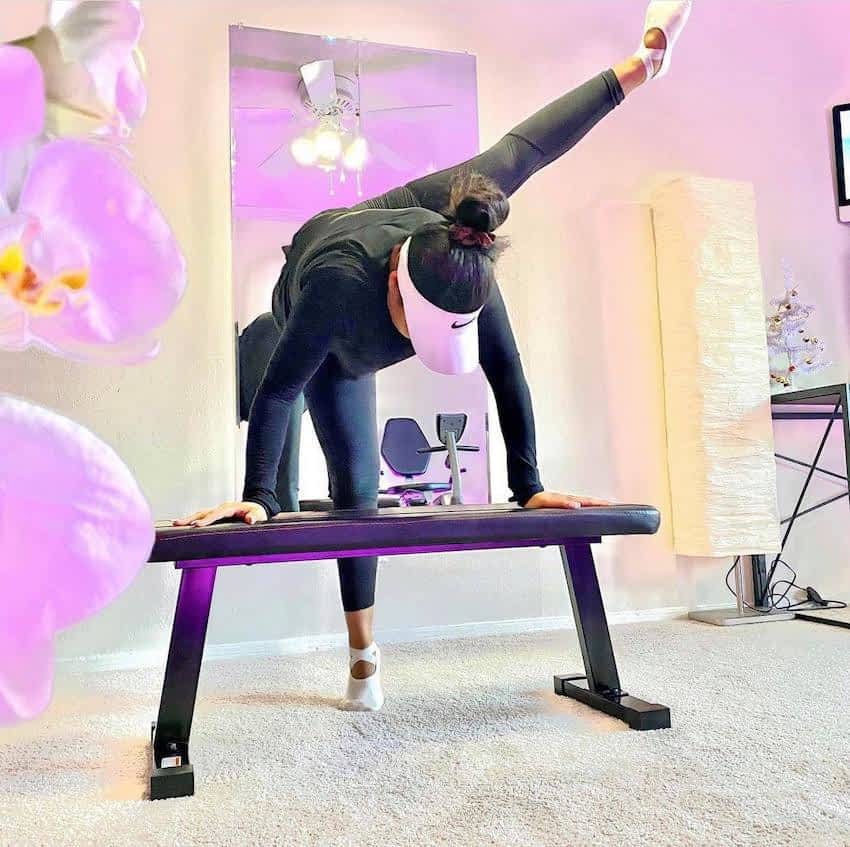 The benefits of yoga are countless. The more you practice yoga, the better you will feel about yourself, your mind, and your body. You will also experience personal development and personal growth. Practicing yoga will help you live a healthier lifestyle. 
Did you know that yoga can change your life? It is a great way to organize your life and thoughts.
If you want to know the difference that will happen in your life after a month of yoga, keep reading! We will go over the benefits of yoga I've experienced.
I TRIED YOGA FOR A MONTH, AND THESE ARE THE BENEFITS I'VE EXPERIENCED:
1. MY ANXIETY WENT AWAY
One great benefit of yoga is that the more you practice yoga, the more meaning you will bring to your life. After just 30 days of yoga, I realized that many things that made me anxious didn't matter anymore. 
Yoga helped me clear my mind, which was extremely important in my quest for a healthier lifestyle. 
It's undeniable that yoga can help you mentally and spiritually. When you experience the beauty of yoga, your life starts to change. Indeed, you begin to organize your life, thoughts and pay more attention to things that matter in life. 
Additionally, when you practice yoga, you realize how much negativity you bring to your life. Yoga can really help you redirect and even change your mindset. You may develop a positive mindset that can make all the difference in your life. 
BONUS: If you have a negative mindset, you should combine yoga and meditation in your morning routines!
2. I WAS LESS STRESSED
One of the great benefits of yoga is the fact that it can help lower your stress level. 
When you practice yoga, you stop thinking about all of your problems at once. Indeed, you concentrate on what you are doing. This gives your brain a break from all the drama in your life. 
This is a fantastic benefit of yoga that can help you deal with stress. After a yoga session, you realize that most of the stress you have in your life comes from you, your mind, and your actions. 
I really felt a difference in my stress level. I felt it as soon as I started a yoga session, but also after as well. The more I did yoga, the more I experienced a lighter weight on my shoulders. 
So I started doing two yoga sessions per day just because I felt so much better in my mind. 
3. I STARTED TO LOSE WEIGHT
Well, this one is my favorite benefit of yoga! Not only did I feel better mentally, but I also started to lose weight. 
What I realized is that specific yoga exercises helped me become toner. I also experienced a massive gain of energy, so I started working out as well!
Because I felt better with myself, I wanted to take more care of myself and live a healthier lifestyle. 
4. I STAYED MOTIVATED TO LOSE WEIGHT
Since I gained so much energy and mobility with yoga, I stayed MOTIVATED TO LOSE WEIGHT for a month. Everything started to change. It began with the way I saw things, how I ate, the way I slept, and how I exercised. 
It was a wonderful experience. One benefit of yoga is that you will find more purpose in your life. You will have more goals, and it will become easier for you to achieve them.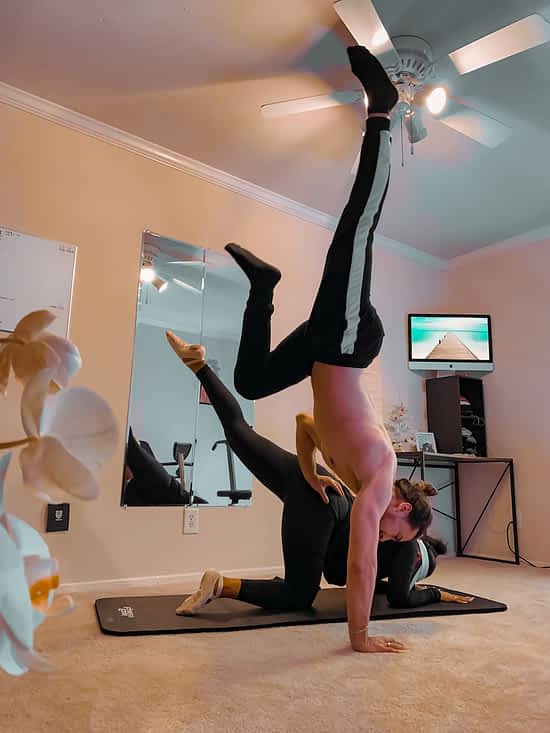 5. I ATE BETTER
YES! One of the weirdest benefits of yoga that I experienced is wanting to get closer to Earth. Yup, you read this correctly! I wanted to stop eating junk food because the energy was different. I felt something pure in eating healthier. 
In addition, I felt like my body deserved better. I started to make better choices. I started eating healthier, and I felt healthier. 
What I experienced: If I ate junk food, I didn't feel the connection that I was supposed to feel with Nature. 
This takes us to my next point. 
6. I STARTED TO LOVE TREES
One of the other wonderful benefits of yoga is that you will pay less attention to negativity, and you will replace that with positivity and Nature. 
With yoga, you will rediscover Nature. 
I remember being so amazed by a tree that I used to see through my window. I would open the window and listen to Nature and the leaves of this enormous tree. The sound was so unique, so beautiful, and it made me feel better every time! I felt a special connection to Nature. 
7. I STARTED TO APPRECIATE LIFE WAY MORE
Because I felt closer to Nature, I started to realize how amazing my Being is. How amazing it is for me to be here and live my life. I started to recognize and accept all my accomplishments, and I wanted to accomplish more. 
I started to gain more confidence, and I was overall happier in my life. I started to appreciate food, water, people, and my surroundings more. 
8. I WAS A BETTER PERSON
It's true! I began to think more about my health, the planet Earth, the Animals, and the list goes on. I wanted to help people and have stronger bonds with friends and family. 
One of the benefits of yoga is that you will want to help people, insects, animals, and Nature. You will pay more attention to your feelings and your positivity. People will feel great to be around you. 
9. I PAID ATTENTION TO THE WORLD AROUND ME
A fun benefit of yoga is that you will take the time to look at the world around you. You will start to notice and see things that you ignored before! 
I started realizing that there are so many trees around us, so many birds and animals. I started to love the sound of Nature, people, and the sound of life. I felt joy. 
10. I WAS MORE SUCCESSFUL 
One unique thing I realized while I was doing yoga is that I had a different mindset. My new mindset and self love made me more successful. I was successful at work, in my social relationship (which is hard for a shy person), and I was so much happier and better in my shoes.  
I truly think that yoga was the cause of all this. As a matter of fact, I genuinely believe that yoga brings balance to your life. Because I was aware of my body and surroundings through yoga, I appreciated what I already had. I was able to be grateful, and I was able to reach goals and have daily successes.
BONUS: WHAT HAPPENED WHEN I STOPPED YOGA
The first thing that happened after a few days of stopping yoga is that I started to feel down. The weather started to affect me, and my anxiety came back running! I realized that yoga was really helping me keep my cool in so many ways in my life. 
MY FINAL WORDS ABOUT THE BENEFITS OF YOGA:
AS A CONCLUSION, the benefits of yoga will blow your mind. If you feel sad, lonely, tired, and anxious, try yoga for a few days, and you might experience a big difference in your life. One great thing about yoga is that it can suit anyone! 
When you add yoga to your routine, you gain mobility, and you become aware of your surroundings and energy. You can feel the benefits of yoga mentally and physically. 
If you've never tried yoga, you should try it today! Yoga can be life-changing for sure. You should definitely try yoga for at least one month in your life. There are tons of ways to practice yoga. You won't get bored!  The great thing about yoga is that you can do it for free by watching youtube videos. 
Along with yoga, you can experience weight loss, less anxiety, and a happier and healthier lifestyle overall. If you practice yoga, you will experience new things in life! You will indeed discover that you will want to take better care of your body. You may begin to eat better and pay more attention to the food and products you put in your body. 
Yoga benefits your life, your relationships, your lifestyle, your goals, and your accomplishments. Do you not know how to start yoga? If not, just type Yoga For Beginners on Youtube, and this will do the trick. There are millions of free videos you can pick from!
If you aim to live a healthier lifestyle, you should consider yoga. The benefits of yoga are unique, and they will keep you in check and on track with your "healthier lifestyle" goals. Having an active lifestyle is important.  It can be challenging to go from an unhealthy lifestyle to a healthier lifestyle, but you will unlock a type of discipline you didn't know you had.
These are the benefits of yoga! Thanks for reading.