10 GENIUS IDEAS FOR SELF CARE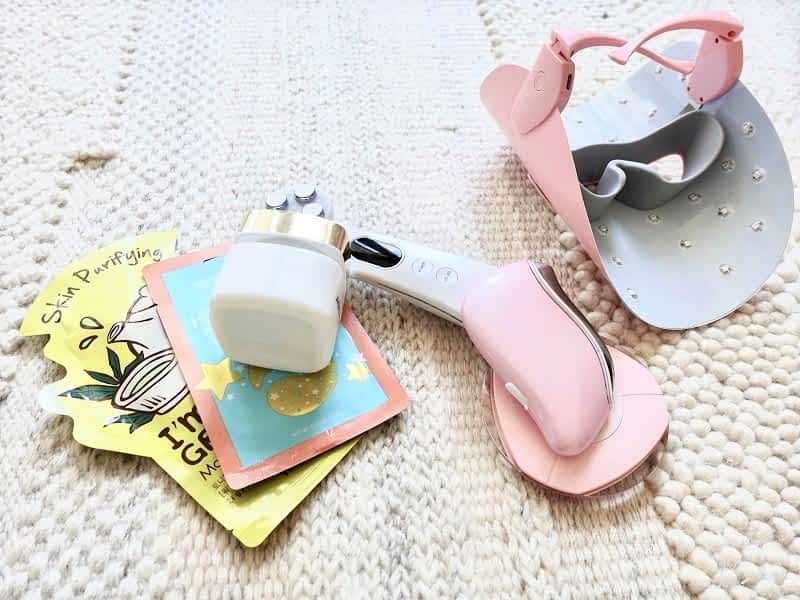 When you practice self care, you are working on self-improvement and self-development. It can change your life and the way you view yourself. Self care is linked to your success and happiness. Check out this great article if you want 10 genius ideas for self care.
Indeed, when you start taking care of yourself, something happens instantly. You are telling your mind that YOU matter and that your BEING has importance.
If you want to know why self-care is essential, read until the end!
Self care definition: The act of stopping everything you are doing to take care of yourself. Taking the time to love and cherish yourself the way that no one else can. When you practice self care, you remember the person you really are, not the person society asks you to be. 
LET'S GET TO IT! Checkout these 10 Genius Ideas for Self Care.
1. TAKE A NAP!
Sometimes all you need to refresh yourself is a big nap! Taking a nap is a fantastic activity for self care! You can never go wrong with a nap. You will forget about your problems, and it is a beautiful moment of freedom.
TIP: When you take that nap, make it unique! Learn how to make a cozy bedroom, then go nap shopping to make sure you have the best naps!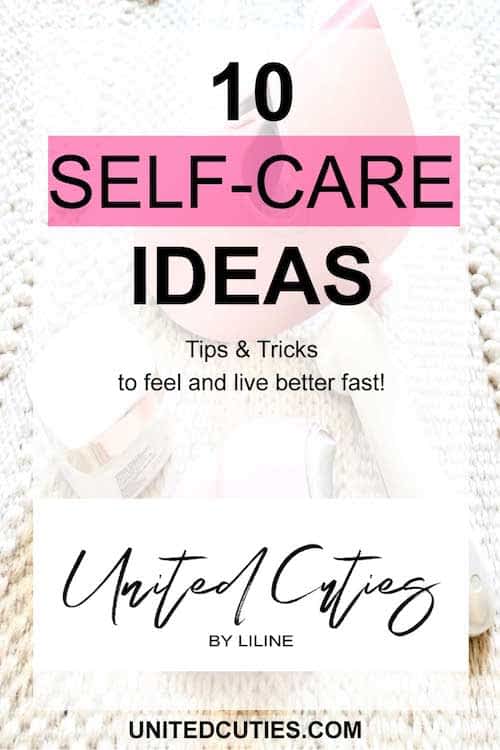 2. STAY AWAY FROM NEGATIVITY
If you want to take care of yourself and have a healthier lifestyle, you HAVE to remove the negativity from your routine. Stay away from negative people. Trade negativity for positivity. When you remove negative people from your daily life, something happens—your whole perception of the world changes.
When this happens, you feel better, you feel happier, and you finally rest. You finally remove this painful sore from your life.
Imagine having a wonderful day of self care, then your negative friend calls you. The friend spreads the negativity all around you, and then you become mad and sad. Why would you do this to yourself? Sometimes to have a way healthier lifestyle, you just need to stop being around negative people.
If you want to have a happier and healthier lifestyle, see if the people you surround yourself with are worth it. Do these individuals bring positivity to your life, or is it always negativity? 
3. GO FOR A WALK BY YOURSELF
Yes! Just go for a walk! Sometimes you just need a great pair walking shoes and some good old headphones!
When you go for a walk, just know that you are doing it for yourself. Just walk and listen to your music. Boost your life. Forget about everything else.
Go for a walk and remember that it helps your heart, mind, muscles, and posture. There are just so many benefits of going a walk!
When you go for a walk, think of it as a way to unwind. Release all of your stress and explore the beauty of a city, park, or even neighborhood.
4. LEARN HOW TO BAKE SOMETHING COOL
For this one, all you need to do is to have fun! Go to the grocery store, get what you need for the perfect baking session, go home and put a fun Youtube video that teaches you how to bake!
Try to bake something delicious and fun to make as well. Why is baking a good idea for self care? Because at the end you reward yourself in many ways! You eat something good (hopefully), and you are proud of what you have accomplished! You will probably be able to share with your family and friends as well!
You can find great baking videos on youtube. You can go on Youtube and look for Baking Desserts!

5. MEDITATION IS KEY
Find a great spot to meditate and relax. Get comfortable, listen to meditation sounds, a meditation podcast, or meditation music for relaxation.
If you want quick and free meditation classes and meditation tips, go on youtube and search:
Meditation for 10 minutes
Meditation 20 minutes
Meditation Joe Dispenza
Meditation for Beginners
There many ideas for self care, but meditation is a key one! It will do so much good for your mind, health, and body.
6. TRY YOGA!
You can't think of self care without practicing yoga! There are so many yoga benefits that you just can't ignore!
You will gain mobility, be less stressed and feel better about yourself. After a yoga course, you just feel different, more aware, and you become proud of yourself.
When you combine mediation and yoga, you are taking your wellness to another level.
Do you know why meditation and yoga are so important? When you meditate or practice yoga, you do something that no one else can do for you. You are connecting with your inner thoughts. You stop everything around you, and you are literally do something only for yourself.
Practicing meditation and yoga is one of our biggest recommendations. Did you know that successful people practice meditation or yoga daily?
7. WATCH A FUNNY SHOW!
Laughing is so essential for a healthier lifestyle. Go ahead and watch a funny show, destress and enjoy yourself.
Have you ever watched the show Ridiculousness? It is a pretty funny one!
8. PUT YOUR PHONE AWAY AND HAVE A "ME" ONLY TIME
Having some ME time is so important. When you make time for yourself, it means that you put yourself first. It is essential for wellness and a healthier lifestyle.
Put your phone away and learn to rediscover yourself. Spend time with you! Rediscover things that you love and that you used to do before social media and cell phones. Put the negativity of social media away for a few hours!
9. HAVE YOUR MOST FAVORITE MEAL IN THE WORLD
Have your favorite meal! Nothing better than taking the time to eat something you love! If it is something fattening, don't do it every day.
Having your favorite meal should be something you do once in a while and something unique.
10. HAVE A SPA DAY!
Spa days are the best! You will feel highly relax. Indeed, you will appreciate the fact that you are spending money or time on your well-being. If you cannot spend money on a spa day, take a bath or a relaxing shower, and think of happy things.
At the end of your spa day, you will feel renewed, look better, and feel amazing!
Having a spa day is a great time to reflect on yourself and relax.
Facial Things You Can Do at Home:
Get a facial kit
Take facial before and after pictures
Puffy Eye mask
Face threading or epilation
Check out Liline's Favorites, if you need a good face mask!
Listen to relaxing music

IDEAS FOR SELF CARE SUMMARY:
Take a nap
Go for a walk
Learn how to bake something fun and good
Watch a funny TV show
Meditation
Yoga
Stay away from negative people
Put your phone on mute and have some ME time!
Have your most favorite meal in the world
Take a bath or pay for a spa day!
BONUS LIST OF SELF CARE ACTIVITIES:
Get your nails done!
Get a pet
Try out a new sport
Plan a trip for yourself
Take painting class
Additional tips for self care and understanding self care importance:
Make your self care list doable. The last thing you need is a self care routine that is way too complicated for you. It doesn't have to be a daily activity, but a few times a month is excellent to remind you how amazing and important you are!
Make it a thing! Tell your family and friends about your self care time! They need to understand that you deserve that free time just for you and that this self care time is your selfish time! And to be honest, self care is so far from being selfish. Actually, the better you take care of yourself, and the more you love yourself, the better you will take care of others!
Now that you know all of these tips for self care, we hope you will take the time in your busy life to love yourself more.
AS A CONCLUSION, self care is so important for your well-being. When you take care of yourself, you give importance to your body and being.
When you practice self care, you also practice self-love, and it is the best gift you can give to yourself. It is free, it is pure, and it is true.
You might have a busy schedule but never neglect your self care time.
Even if you are super busy, you can always find time for yourself. You can always find time to do things you love. Otherwise, you must take a look at your life and put aside whatever is taking you away from actually living your life.
There are so many self care activities that you can do to feel better about your self-development.
Once you understand why self care is essential, you will always make time for yourself. Come on! No more excuse. Now is the time to put you first! We would love to hear from you and your self care routine experiences.