THIS IS HOW YOU SHOULD GO HIKING IN SEDONA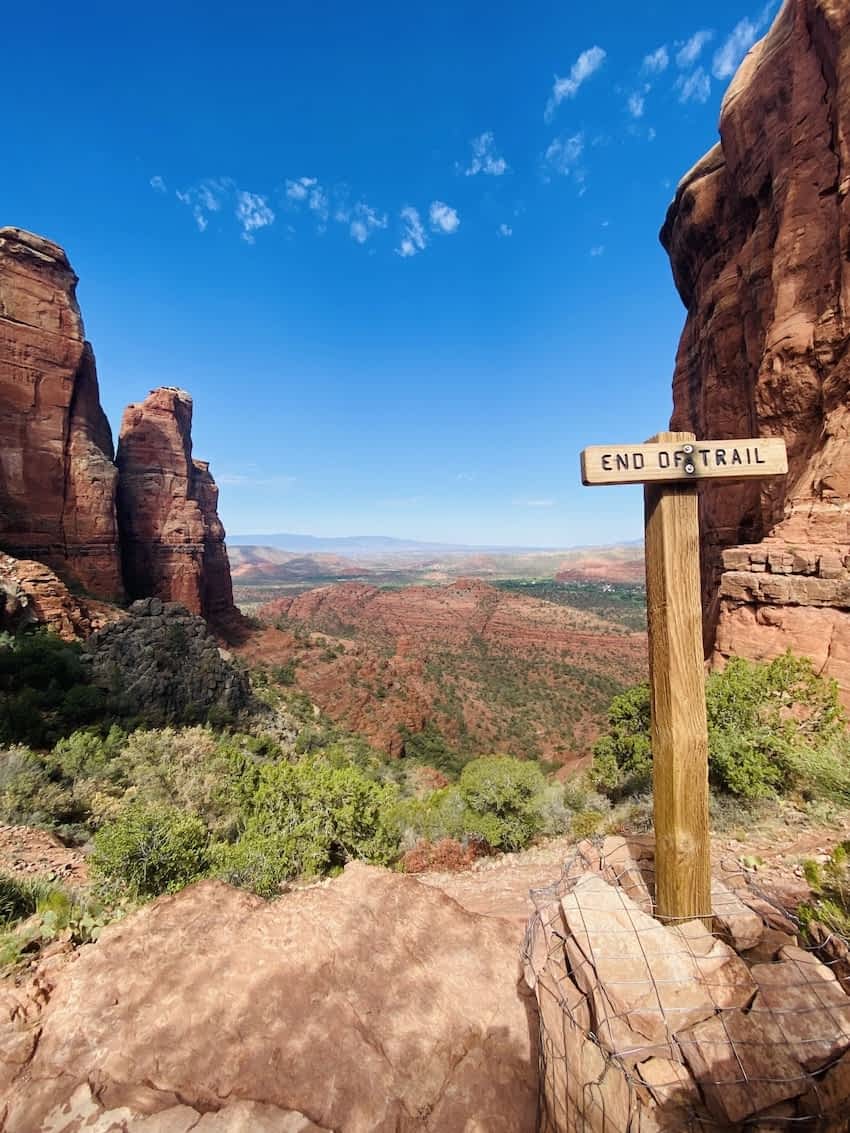 Hiking in Sedona can have a considerable impact on your life. It will for sure be one of the most breathtaking, enlightening, and growing experiences of your life. Sedona can help you change your life and rediscover the essential things in life. If you need a new start, a boost on self-esteem, and recharge your batteries, go hiking in Sedona! You will not regret it. 
WHAT IS A SELF LOVE HIKE
A self-love hike is a time you take for yourself to overcome your fears. When you overcome any fear, you become stronger, and you discover amazing things about yourself. 
Why self-love? Self-love and hiking are tied together! When you go hiking, it is a gift you do for yourself. It helps you lower your anxiety and focus on your body and mind.
So when you go hiking in Sedona, make sure to go with the purpose of self-love. Take the time to meditate while on your hike and find answers to your questions about your life. 
Realize the things that are truly important for you in your life. This is something you must figure out during your hike if you want to make a change in your life. 
GO ALL THE WAY TO THE TOP
Go all the way to the top! Don't be the one to give up early, or you will be really disappointed! There is a beautiful scenic viewpoint at the top of each trail! 
THE EASY PART IS THE WAY DOWN!
If you are scared to go all the way up because you know you will need to go back down, well, friend, the way down is the easy part! You will have so much adrenaline that the way down will be like a game for you! It actually requires way less energy, and it is way faster to go down than up. 
YOU WILL HAVE PICTURE-PERFECT MOMENTS
So, you may not usually take good pictures, but in Sedona, you will take amazing photos. The light will always be on point! Every moment of your hike will be a picture-perfect moment. It's great for your Instagram!
THE BEST SELF-LOVE HIKES IN SEDONA
There are many self-love hikes in Sedona, but here are a few that we strongly recommend.
Cathedral Rock Trail: This trail is long and complex, especially during the summer! If you are scared of climbing, do it anyway because you will have NO REGRETS once at the top!
Bell Rock: It is a challenging hike. Most people will stop halfway. If you surpass your fears and go all the way to the top at your own pace, something will happen:
You will feel so proud

You will feel happy

You will realize that you are one in a million

You will see all the people that give up looking up to you

You will feel stronger

You will be impressed by your accomplishment
These hikes are truly an act of self-love and a great way to boost your self-esteem and perseverance. 
WHAT SHOULD YOU WEAR
Now listen. If you go hiking in Sedona, you must make the most of it! You better look cute while hiking because you may be taking once-in-a-lifetime pictures! 
First things first think safety! This is what can happen during a hike in Sedona:
You can slip

You can fall

You can scratch yourself

You can break your ankle
What you will need:
Hiking Shoes: Hiking boots are critical! Did you know that tons of people give up in the middle of a Sedona hike because they do not have the right shoes? Without the proper shoes, it can be hazardous to climb in Sedona. 
Sports Shorts/ Tennis Skirts with Incorporated Shorts: Most of the time, when hiking, people will be behind, and under you, so they will be looking at your behind! 
Light Hiking Pants: Hiking pants are great because they will definitely protect your legs, and the extra pockets can always be helpful!
Sports Pants: It is essential to be able to make big movements, run, jump, and much more. Sports pants that are not too heavy can be a great pick!
Long Thick Socks: This can really save you from random branch scratches, and if you wear that with shorts, it looks so cute!
Sports Bra: yes, hiking in Sedona is going to be a workout. 
T-shirt or Tank top: Just know that the rocks are red, so if you have a white top, you might stain it. 
Remember that you will be walking during a hike, but you will also be running down the hills, jumping, and climbing like crazy. You have to be comfortable. Most people give up during the hikes because they do not have the right outfit! 

WHAT SHOULD YOU PACK FOR YOUR HIKE
Before thinking about packing, the first recommendation is to see what the weather will be like on the day of the hike. 
You must consider the fact that you always want to be hydrated and protect your skin.
What not to worry about? You will not encounter that many bugs in Sedona; however, Flagstaff is another story!
The heat is real! Do not underestimate the heat in Sedona. Packing for a hike in Sedona can be tricky, especially during the summer. Here is our packing list recommendation:
Sunscreen 50 SPF minimum

! Whatever you read on the internet, when you hike in Sedona during the summer, there is close to NO SHADE! Your skin will need a lot of protection. You will most likely need to reapply sunscreen many times during your hikes!

Water:

For a hike in Sedona, you will need to bring at least

2 L

of water. The smart thing you should do is to get a hydration backpack with a 2L water bladder. Kids can easily carry

1L

with a hydration backpack. 

Small Snack:

Most hikes in Sedona are less than 3 hours long, so unless you are on a specific diet and need to eat often, you probably won't need to bring that much to eat. Just get a small snack bar. Cereal energy bars can be great, but they may melt with the heat.

There are a few hikes that are longer than 5 hours in Sedona. For these, you may want to bring a couple of sandwiches. Now just know that there are so many unique places to eat in Sedona, so if you bring a meal during your hike, you will miss out on the excellent food from Uptown!
First Aid Kit:

Now, this is indispensable. If you go on a hike, you will definitely need to take a first aid kit. Sedona Hikes can be dangerous, and you cannot be too safe! 

Hand Sanitizer and Sanitizing Wipes:

Do not forget them! People will want to take pictures for you!

Your phone will go from one stranger's hand to another

. You will receive so much encouragement from strangers, and they will be so proud of you that they will want to take pictures of you!
Now that's the strict minimum you should take on every hike in Sedona. We do not recommend that you take too much because you will need to climb, and you do not want any unnecessary weight on your back. 
TO WRAP UP, hiking in Sedona is a must-do in a lifetime. If you are lucky to experience it, you should try your best to go all the way to the top to see breathtaking landscapes that you will never forget. 
Sedona is where you should go to recharge your batteries, go on beautiful hikes and learn about different cultures. It is a different scenery, and all views will be one of a kind!
If you need a new start in your life, we recommend a trip to Sedona. Once at the top of the canyons, you will forget about your problem. After a hike, you will feel recharged and powerful. 
When you are at the top, you understand that you can accomplish anything you want in life. 
Just like in real life, most people will not make it to the top. Don't be the one! Stay active and surpass your limits!