10 BEST MORNING ROUTINES FOR SUCCESS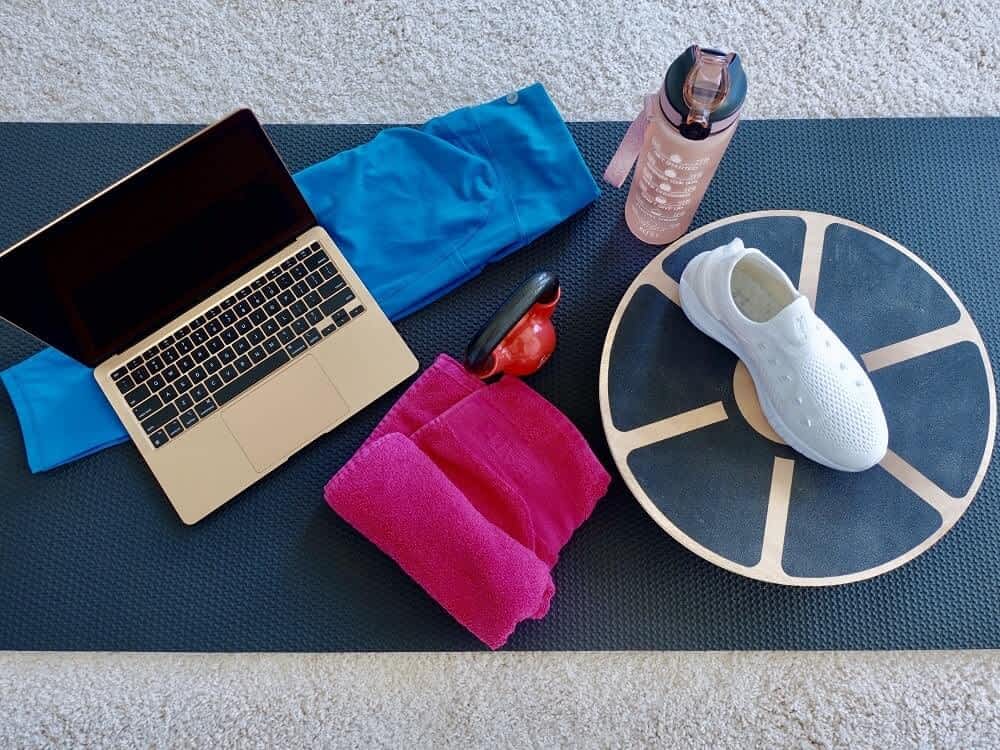 If you are looking for a productive morning routine, you've come to the right spot! Having a morning routine is essential for a healthy lifestyle and success! Indeed, if you want to achieve great things in life, you must have a morning routine. Continue reading to find the best morning routines for your lifestyle.
Did you know that the majority of successful people have a strict morning routine?
A productive morning routine will help you stay on track and boost your self-confidence. When you have an effective morning routine, your life is more organized, you build energy for the day, and you are more likely to achieve your daily goals. WHY? Because you will start the day in a positive and clear state of mind.
To help you find the best morning routine, we've put together a list of ideas you could incorporate into your new morning routine.
Before moving forward, let's explain why having a good morning routine will guide you towards success. Life can be difficult at times, and one little negative thing could change your whole day, week, and mindset.
If you build a routine, whatever happens during the day will not remove the achievements you have successfully accomplished in the morning for yourself. No one can take them away from you. Having a morning routine is investing your time in your well-being.
If any setbacks come your way during the day, you will have more control and power over them if you accomplish your morning routine. This is because your mind will be clearer, and your self-confidence will be stronger than without a morning routine.
YOU WILL OVERCOME MORE DAILY OBSTACLES WITH A MORNING ROUTINE.
Having a morning routine also provides structure to your life, especially if you are trying to become successful! Sometimes being busy makes you messy, unorganized, and you start losing things. This negative chain of obstacles builds up unnecessary stress and frustration in your life. With a morning routine, you will be more organized, healthier, less stressed, and way more productive.
WE ALL WANT TO LIVE THAT HEALTHY LIFESTYLE!
Let's take a look at these cool and fun morning routine ideas for you!
1. START TO MEDITATE IN THE MORNING
The benefits of meditation are limitless! Meditating in the morning is like giving a priceless gift to yourself.
When you meditate right when you wake up, you are drastically changing the course of your day. Your day will instantly start way better than it would have without meditation.
So what happened during and after meditation? You will be aware of yourself and your body, and you will feel connected to your mind and emotions. You will also have a clearer mind. When we meditate, we just let go of the past, the stress, the pressure, and the negativity in your life.
The beauty of meditating in the morning is that you instantly feel better about yourself. You are on another level, and you start your day with a positive mindset. Meditation helps you reflect on yourself and allows you to build self-confidence.
Guess what? At any age, we all have busy lives! Children have to discover, young adults have to learn and go to school, and adults have to work to make a living.
Sometimes life can become hectic and stressful. It can make you lose track of the things you really want in life. You lose track of your health, the things you used to love, and your whole being. Some people even believe that they are their job! How sad is this?
Meditation can help you get back on track. It can help you focus on what is essential in life and what is not worth it.
With meditation, you can discover how to be more focused, positive, and productive.
If you don't know how to meditate, you can go on Youtube and watch meditation for beginners videos. You'll also be able to find different meditation sounds and mediation techniques. Pick the ones that fit you the best.
Just remember that meditation is a learning process as well. You will learn about meditation tips and the best meditation positions. If you are a stressed person, just know that many people use meditation for anxiety, and it works!
Meditation Benefits: 
You will be less stressed.
You will discover yourself.
You will slow down your life and realize that a lot of things that are stressing you out right now are just not worth your pain.
You will be a nicer person.
You will attract positivity.
A good way to do it is to set up your meditation pillow and meditation morning music the night before. This way, when you wake up, your meditation area is already set up, and all you have to do is sit and turn the music on. VOILA!

2. MAKE YOUR BED FIRST THING WHEN YOU WAKE UP
If you want to adopt a successful habit in the morning, make your bed when you wake up. It may sound weird, but if you make your bed when you wake up, you will feel better right away, and it will help you in the long run.
The benefits of making your bed in the morning:
Your room will be cleaner.
Your mind will be clearer.
You will accomplish one thing for yourself.
You will be less stressed when you come back to your room from work or school.
What does it mean to make your bed first thing in the morning:
You are ready for the day.
You will not go back to bed.
You will less likely be late.
You are starting your day organized.
You will accomplish more today because you already accomplished one thing in the 5 minutes of being awake. You started the day strong! Why not do more?
As a student, parent, or entrepreneur, it can be tough to be productive every day. But if you start your day with an accomplishment, your self-confidence will grow, and you will be less lazy!
If you decide to make your bed in the morning and meditate as well, we strongly recommend that you start by making your bed first! This way, you won't think about making your bed while you try to meditate.
3. DRINK A BIG CUP OF WATER
Let's be real! We drink enough water during the day… Well, most of us don't! The lack of water affects our energy, productivity, and health.
If you start the day with a big cup of water, you are investing in your health and energy!
It takes about 1 to 2 minutes to drink a cup of water, and it is not difficult. You can even prepare your glass of water the night before and put it on your nightstand; this way, you will drink it for sure!
You just can't go wrong with a cup of water!
4. DO 7 TO 10 MINUTES OF MORNING WORKOUT!
Yup! Morning workouts are amazing! There are just so many benefits of doing a morning workout.
Indeed, having a morning workout routine changes your life instantly. You will want to share your workout experience with your friend and family, and it will overall make you happier. When you get into morning workouts, you feel more satisfied because you have the feeling that you did something good for yourself.
The benefits of morning workouts are infinite. Plus, if you have a good morning workout, you are setting up your day for success and happiness.
To boost your energy, look and feel better, there is nothing better than a little morning workout! We understand that you might be extremely busy, but 7 min is nothing!
Go ahead and start a 7 min morning fitness journey! Make sure that it is something that will boost your metabolism or cardio. You can find plenty of 7 to 10 min morning workout videos on Youtube.
You will have so much more energy, and you will probably start doing even more than 7 minutes!

5. DO 5 TO 20 MINUTES OF YOGA IN THE MORNING!
Yoga is extremely good for you, especially if you do not have the patience for meditation. You can also substitute fitness with Yoga! Yup. You might be living in an apartment, and you can't do fitness and jump because it makes too much noise for your neighbors. DO YOGA INSTEAD!!
There are so many benefits to Yoga. You could lower your stress level, boost your confidence, reflect on yourself and become healthier.
Did you know that you could do Yoga for weight loss? There are just so many yoga benefits you could be adding to your life! Think of Yoga as a 3 in one activity: Energy boost, stress reliever, and a morning workout.
If you are a "yoga Beginner," no worries! There are tons of "Yoga for Beginners" videos on youtube, and it's all free! You do not need to go to a yoga studio anymore! You can do it in the comfort of your home by viewing yoga videos on Youtube.
One more thing, you'll need a yoga mat! Some of the best yoga mats are on amazon! You can find a good yoga mat for cheap too!
Finally, if you don't like to watch videos and are not a beginner, you can find excellent yoga music on Youtube or Spotify!
6. BE THANKFUL AND WRITE IT DOWN
A great thing to incorporate into your morning routine is thankfulness! Being thankful can change a lot in your life. You will feel better about the great things in your life, and you will add positivity to your life.
Go ahead and write things currently in your life that you are really grateful for or that make you happy. You'll see that your day will start with positive vibes!
7. STRETCH STRETCH STRETCH!
Stretching is just so good for you! Indeed, you feel better about your body. You will feel more in control.
Another great thing about stretching is that you will become more flexible and gain more mobility. This is important, especially as you age; the last thing you want is mobility loss. Start as young as possible for the best results! Stretching is also going to help you release your stress as well.
Instead of working out and then stretching, you could do a stretch workout! Having a stretching routine is a great way to stay in shape and feel younger! There are tons of stretching exercises that you can find on youtube. You can also use stretching bands to intensify your stretch workouts.
Stretching in the morning boosts your energy. So what are you waiting for?
8. LISTEN TO A PODCAST
You may not like to read books that much. No worries! You could still get inspired in the morning by listening to a motivational podcast! Finding the right podcast is easy. You can listen to podcasts on youtube or Spotify.
Motivational podcasts are great because they will make you have a better day and a better state of mind. You will want to do more with your life, and you will learn about ways to improve and live a healthy lifestyle.
BONUS: There are amazing motivational podcasts for women and men on Spotify to help improve self-confidence.
If you want a unique and motivational podcast to listen to, The Skinny Confidential is a great one!
9. WAKE UP EARLY
Waking up early is a great habit you can add to your routine. If you wake up early, you will have more time for yourself and more time to work on your goals.
You will achieve so much more, and your days will be easier! Accomplishing more means less stress, and you will feel like you are adding structure to your life.
If you want to know how to wake up earlier, take a look at these "wake up early tips":
To wake up early, go to bed earlier! It could just be 30 minutes earlier. Trying anything is always better than trying nothing!
Don't watch TV before going to bed.
Read a book before going to bed.
Wake up early benefits:
You will accomplish more in a day
You will feel happier with time
You will spend more time working on personal goals
You will be able to do more cleaning around the house
BONUS: Did you know that most successful millionaires wake up earlier than the average person? So, once again, what are you waiting for?
10. READ A BOOK 
If you want to improve your morning routine, read in the morning! You could read motivational books and be motivated to accomplish great things during your day. You could also read an inspirational book and be inspired to be the best version of yourself throughout the day.
Instead of waking up and looking at your social media accounts, why not spend these few minutes reading a book that could inspire you during the whole day? You don't even need to have an actual hardcover book. You can buy an ebook online! 
You could read one page of a motivational book every morning! There are tons of great books on Amazon!
Let's set your day for happiness and success!
Benefits of reading a book in the morning:
Your vocabulary will improve
You may learn new words every day!
You will feel inspired
You will be motivated
If you want to know how to stick to a new routine, check out Alicia's article on FemmAllure.
AS A CONCLUSION, don't make your morning routine too difficult! Your routine should still be something that you enjoy doing and feel proud of. Don't make it a chore, and make it attainable otherwise, you won't stick to it.
To be successful and have a healthy lifestyle, you'll need to be productive, which is exactly why you need a morning routine.
Whether you decide to read, meditate, do Yoga, listen to a podcast, just know that your routine should make you feel better inside. When you finish your routine, you should feel so proud of yourself and ready to take on the day!
We wish you the best in your new morning routine journey and hope you will accomplish your dreams!