IS TIME MANAGEMENT A SKILL FOR SUCCESS?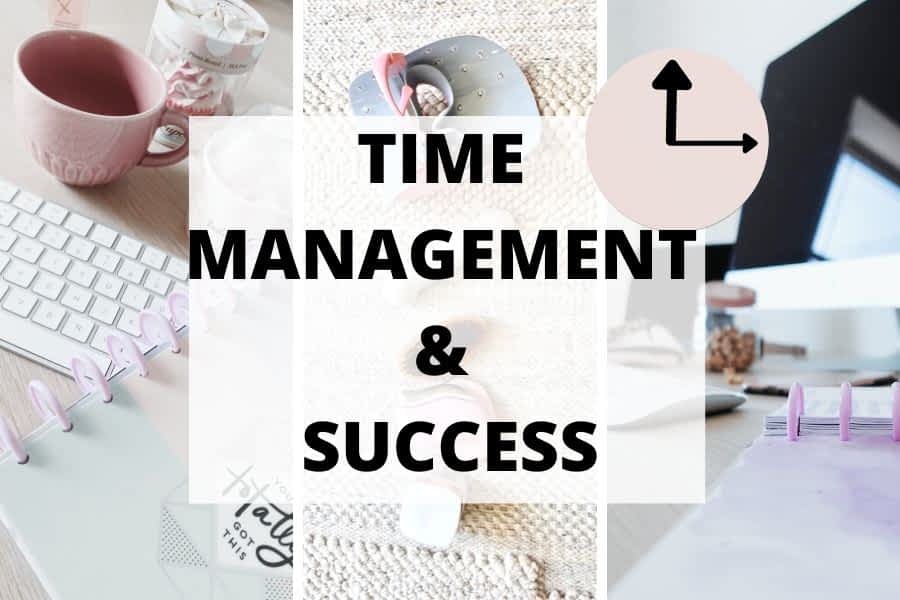 Is Time Management a Skill for Your Success? This is something you must ask yourself, if you want to change your life and become successful.
This post will give answers about time management and how this skill is a MUST HAVE if you want to have more time and to be successful in your life. You'll discover how this skill can improve your life.
This concept is essential in your quest for a happier, easier and healthier lifestyle.
Before we start, we are going to answer the most critical question about time management. YES, it is a skill. Anyone can develop this skill as long as you are determined to grow a success mindset.
If you are ready to make time management your skill, this post is a must-read!
WHY TIME MANAGEMENT IS IMPORTANT
Time management gives you the ability to do a lot in 24 hours. This includes good sleep, self-care, eating healthier food, having beautiful relationships. Time management means having balance in your life. You must be able to do the things you love and get the things you hate done as soon as possible to enjoy your life as much as you can. 
FIRST, LET'S DESCRIBE THE WORD WE ARE TALKING ABOUT
Success: the ability to live your life to its fullest potential. As simple as this!
YOU MUST SAVE TIME TO HAVE TIME FOR YOURSELF
Self-love and self-care will take your life to another level. Finding time to take care of yourself mentally and physically is crucial for your well-being. If you currently do not have time to do these things, you must definitely review your schedule. This should be number one on your schedule. 
If you do not practice self-care daily, you'll be more prone to depression, stress and anxiety. Health is something that you have to work on daily. Health takes time, so make sure you make time for it. Remember that time is something that goes away. You won't find a way to get it back. 
Now that you understand that your well-being and time are linked, you must set a time for yourself every single day. If you want a good reminder of this, read Crissy Mac's story.
If you do not practice self-love and self-care, it won't be easy to achieve success.

YOU MUST SAVE TIME TO HAVE A SUCCESSFUL BUSINESS
If you want to have a successful life and a successful business, you must save time for your business. From experience, successful people manage their time extremely well. They know how to set their priorities correctly, and they use their time in the direction of their goals. 
By being goal-oriented, they developed the skill to immediately know what to do to save time and do as much as possible in a minimum amount of time. 
Check out this post on the 80/20 rule to learn more about having the mindset of an entrepreneur. 
YOU MUST SAVE TIME TO HAVE SUCCESSFUL FRIENDSHIPS/RELATIONSHIPS
If you do not make time for your friends or romantic relationships, you will become lonely. Being lonely can be really deteriorating, causing stress and depression. You have to find time to see other people. Laugh, have a good time, discover new things. 
Now, remember that time is precious. Do not WASTE time with people who drain all your energy. Negative and mean people, bad influences are a waste of time. 
YOU MUST SAVE TO EXPERIENCE MORE THINGS IN LIFE
You have to live your life as much as possible. It seems like sometimes people forget how precious life is. 
If you do not take the time to live your life, you must take a step back and realize all the things you are passing by and won't be able to do 10 years from now. These things are called your future regrets. 
You need to stop right now, take a look at your life and see how you can remove significant stressors and negative relationships from your life asap.
Time management is a skill. You have to work on your skill to make sure you live your life to its full potential. 

YOU MUST SAVE TIME TO REACH YOUR GOALS
Taking time from your day every day to get closer to your goals is a MUST! You will never reach your amazing goals if you do not make time to give yourself the ability to reach them. 
If you are too busy or use your time unwisely, your goals will pass you by, and when the day you will regret. If you don't want to live a life full of regrets, remember to make time for your life goals.
BONUS: TIPS TO TIME MANAGEMENT
Wake up early

Watch less TV

Have a planner

Plan each day

Understand your priorities ( your well being is your priority)

Stop procrastinating

Do not be a perfectionist

Ask for help when you are too busy
AS A CONCLUSION, is time management a skill for success? The answer is yes! It is indispensable if you want to be successful in your business, life, and even in relationships. And YES, since time management it's something that you can practice and master with time!
So no worries, it's not too late if you are having a hard time managing your time. It is that you can learn and that will serve you for the rest of your life. 
This post was all about time management as a skill for success.