BREATHING PROPERLY WITH CRYSTAL: BREATHE BEAUTIFULLY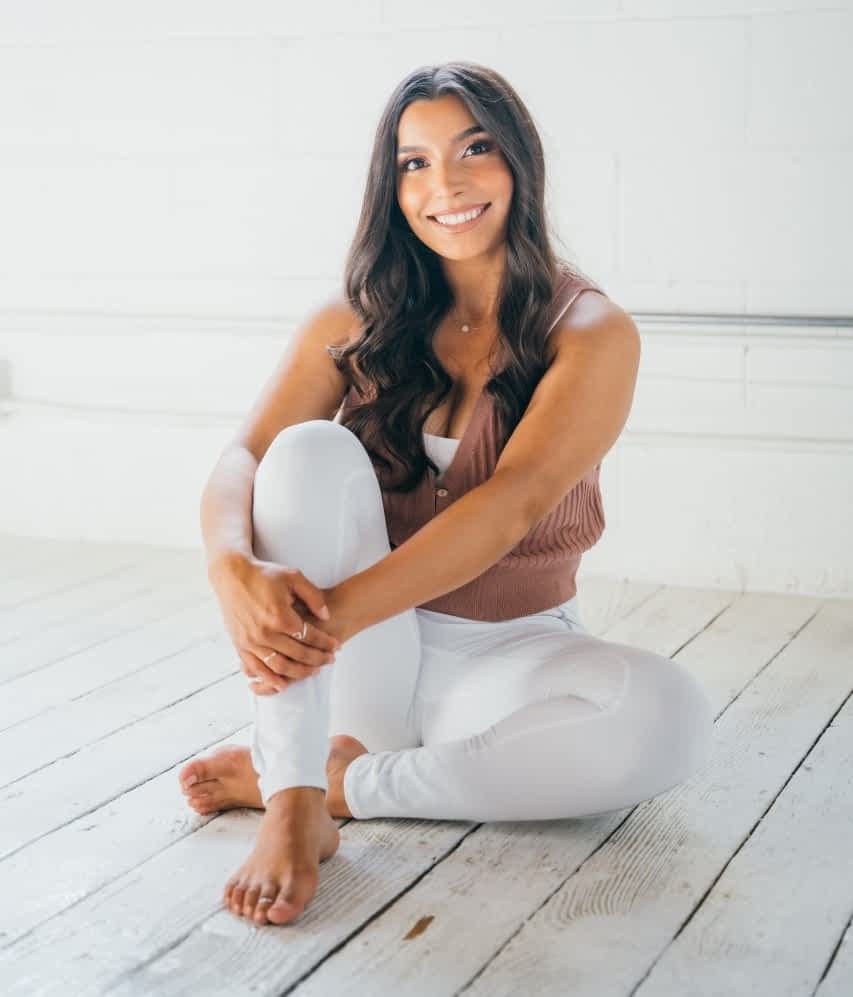 Crystal Hernandez is a wonderful BREATHE Certified Instructor. 3 years ago, she decided to go on a venture to help people experience the beauty of breathing properly. 
Crystal discovered Dr. Belisa Vranich, founder of The Breathing Class. She then became a BREATHE Certified Instructor, and that was a turning point in her life. 
The knowledge and information she learned changed her life. She knew that she needed to share her success and her breathing knowledge. 
"I knew that I had to teach these breathing techniques to the world." – Crystal, H.
She became the owner and creator of Breathe Beautifully. 

Her Story After Discovering Breathing Classes
Crystal was able to heal herself by practicing the correct breathing techniques. For years, she suffered from extreme anxiety to the point where she would have panic attacks and would hyperventilate. 
Since the beginning of her Breathing Journey, she hasn't had any other panic attacks. 
"It's been such a blessing" – Crystal, H.
Her breathing exercises and knowledge have helped her manage stress and anxiety. It also improved her endurance as well as performance during her activities. 
"I feel like I have more energy and can withstand long periods without feeling tired." – Crystal, H.
WHAT IS BREATHE BEAUTIFULLY?
Breathe Beautifully is a place for people to find answers to their issues and to rediscover their breath. It is composed of breathing classes to help them live a healthier lifestyle.
Did you know that breathing properly and taking breathing classes can also help you build a stronger immune system?
Crystal created Breathe Beautifully so that her clients could build stronger breathing muscles. Breathing Beautifully will help you breathe properly while improving and managing your pain, stress, and anxiety. The results are incredible. You will feel more relaxed and will be able to use your breathing knowledge to build a healthy lifestyle. 
Crystal's 3 Core Values
EXPERIENCE
Crystal has over 3 years of experience in Breathing Beautifully; hence she uses her knowledge and expertise to provide the best breathing experience to her clients. 
In addition, she pays close attention to her clients, and fits her classes to their particular needs with specific breathing assessments. 
We all have different breathing goals and expectations. Crystal understands that everyone breathes differently. Therefore, she takes extra steps to ensure that you have the proper exercises and programs assigned based on your breathing needs. 

THE BENEFITS OF BREATHE BEAUTIFULLY!
ANXIETY AND STRESS LEVEL: Crystal's breathing program will help you diminish your anxiety and regulate your stress level. You will have the ability to use your breathing knowledge in everyday situations. Crystal shares her best breathing techniques in her classes. 
HEALTHIER LUNGS: Breathe Beautifully also has an impact on your lungs. Using breathing techniques, you will be able to strengthen your lung muscles. 
MEDITATION AND RELATION: The meditation and relaxation portions of her program will help you clear your mind and forget stressful situations. Breathing Beautifully can help reset your mindset and increase positivity in your life.
SELF-LOVE: The practice of healthy breathing habits is an act of self-love. Through Breathe Beautifully, you will be able to create a time for yourself. Use this time to unwind, practice self-love and self-care by simply breathing properly. Self-love through Crystal's breathing techniques will help you reach a healthier lifestyle. 
IMMUNE SYSTEM: Learning how to breathe properly will help strengthen your immune system. 
ENERGY: Practicing proper breathing techniques will increase your energy level.
HEALTHY LUNGS & HEALTHY LIFE:
"I've seen people heal chronic pain, reduce their stress, improve their blood pressure, improve sleep quality, enhance digestion, and the list goes on and on!" – Crystal, H.
Go on Crystal's website if you are looking for:
Best breathing techniques for anxiety relief

Breathing techniques for stress relief

Breathing exercises for sleep

Breathing exercises to strengthen lungs

Breathing exercises relaxation

Breathing exercises panic attack

Controlled breathing

Breathing routines

Breathing properly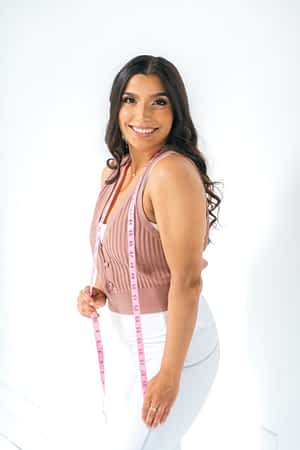 THE IMPACT
Crystal wants to make an impact. By helping people learn how to breathe correctly, she wants to make them aware of their self-worth and provide them with a wonderful self-love experience. 
For Crystal, breathing properly is the foundation of life. Therefore, she wants to help you discover how to breathe effectively and to your fullest potential. 
ONE SECRET TALENT OF CRYSTAL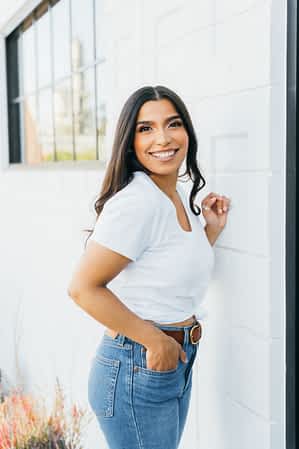 Crystal is a fantastic salsa dancer. She participated in many salsa dance competitions and was a dance team leader as well. If you like to work out or are an athlete, you already know how important breathing properly is. 
Crystal knows how breathing properly can impact an athlete or dancer's performance. She has a class made especially for athletes. This just gives you one more reason to trust Crystal's Breathe Beautifully classes. 
WHY WE LOVE CRYSTAL?
Crystal is a wonderful woman with a big heart. She is a caring person that really wants the best for her clients. She is intelligent, knowledgeable, and has a lot of beautiful qualities under her sleeve. You will not be disappointed by her breathing classes.
WHAT'S NEXT FOR HER BUSINESS?
Crystal wants to make a difference in people's lives, and she will not stop here. She has bigger dreams. Indeed, the breathing instructor is ready to take her business to the next level and make a massive impact on others through her breathing business. 
Her next project is to create a self-sustaining program for people to have the ability to take classes at any time. Wellness and living a healthy lifestyle are essential elements to Crystal's breathing journey. She wants to provide significant breathing opportunities and reach more populations. For her, breathing plays a key role in her clients' well-being and wellness. 
As a caring person, Crystal would love to give breathing classes opportunities around the world. She wants to create a system that would help people take breathing classes from anywhere, even in the comfort of their homes. 
Crystal is already making a difference in others' lives. Maybe she will soon make one in yours.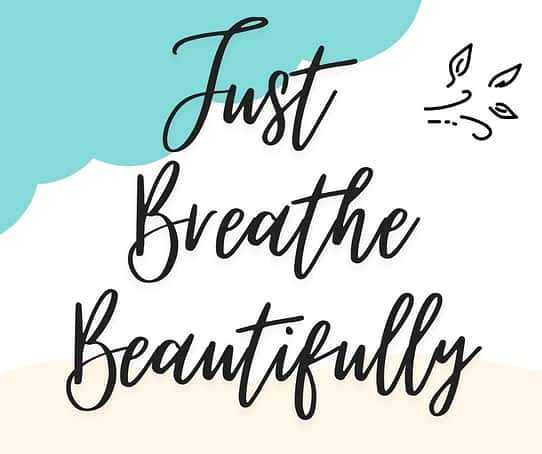 HOW TO CONTACT CRYSTAL TO BREATHE BEAUTIFULLY?
Follow Crystal on Insta: @Breathe.beautifully
Visit Crystal's website: Breathebeautifully.com